HOW TO INCREASE BREATH & DIAPHRAGM SUPPORT!
BREATHING:
I'm asked this question often "How do I increase my breath and diaphragm support"? Breathing is so natural and automatic to us; it's the same with singing. If you were having a conversation with a family member, have you ever thought "should I take a big breath here," no, you naturally breath in enough air to say something. You subconsciously breath in enough air, it happens naturally; it's the controlled release that needs to be worked on. Breathing exercises for singers can dramatically improve the caliber of vocal performance. Each note and phrase, relies on a source of air being exhaled in steady and controlled stream, holding the notes in place.
EXERCISES:
How to really strengthen your breath & diaphragm support is through vocal exercises. For instance, if you practicing scales, normally you would do one scale with one breath. Now try doing two scales with one breath. Increase the number of scales with one breath of air. Another way to build strength in this area is bubbling (lip trills) or r roll (tongue trills). Do the same procedure as scales, one breath with one bubble run and increase one breath with two bubble runs. Now bubble or r roll throughout the entire song you are working on. Choose a challenging song where you are holding notes for a long time or there are lots of runs and riffs. These two ways will really help with diaphragm and breath support quickly, if you do it every day. The more you do it, the stronger your voice will be!
Start singing with some of your favorite singers (that will challenge you) and try to mimic the way they sing. Do not strain and if you need help, you can always find a professional vocal coach to help you along the way. Breath support will stabilize your singing voice with a consistent and reliable sound. It will allow you to sing from a place of freedom, power, and comfort.
JOKE FOR THE DAY:
What song do vampires hate? 'You Are My Sunshine'!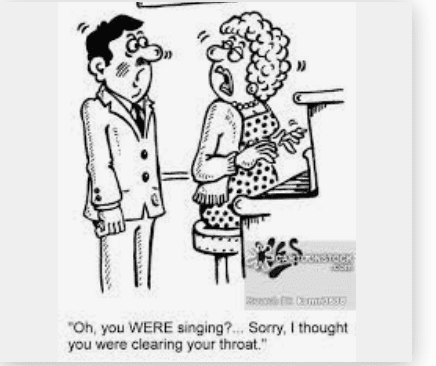 #michelleostrovevocalandpianostudio#voicelessons #singinglessons #pianolessons #vocalcoach #voicecoach #vocalcoaching #michelleostrove #voiceteacher #singingteacher #pianoteacher #voiceinstruction#singinginstruction#pianoinstruction #rockcellarmusicschool #michelleostrovevocalandpianostudioblog #singingcoach #losangeles #newyork #atlanta #oxnard #ventura #camarillo #thousandoaks #newburypark #westlake #chatsworth #calabasas #northridge #woodlandhills #westhills #dosvientos #bellcanyon #porterranch #bellcanyon #singer #singing #workingonme #lifegoals #songwriter #musician #artist #musicalartist #supportthearts #thearts #dreams #chasingdream #chasingdreams #careergoals #piano