There are different reasons for throat tension when you sing. Throat tension can be an annoyance and hopefully it's not on a regular basis. It's important to relax your throat when you sing.
The tension can develop because of incorrect body posture and the alignment of your vocal tract. Another cause is inadequate diaphragm and breath support. Lack of breath support will cause throat muscle strain and tension. Stage fright right before you begin to sing will also cause tension in the throat.
The epiglottis is a flap at the top of the larynx in your vocal tract. The flap stays open to breath or speak and closes when we eat or drink something. At the base of your epiglottis is a small area called vallecula.
The vallecula are filled with nerve endings. Every time you swallow your brain sends a message to the vallecula nerve endings telling them to calm down. If you swallow right before you sing, the result is tension relief for a few moments.
The next time you feel that tickle, tightness or tension in your throat right before singing, just swallow. The brain will send a signal to those nerves, telling them to calm down and the tension will go away for a few moments so that you can begin to singing your song.
JOKE FOR THE DAY:
What raised the musician's car insurance?
Accidentals!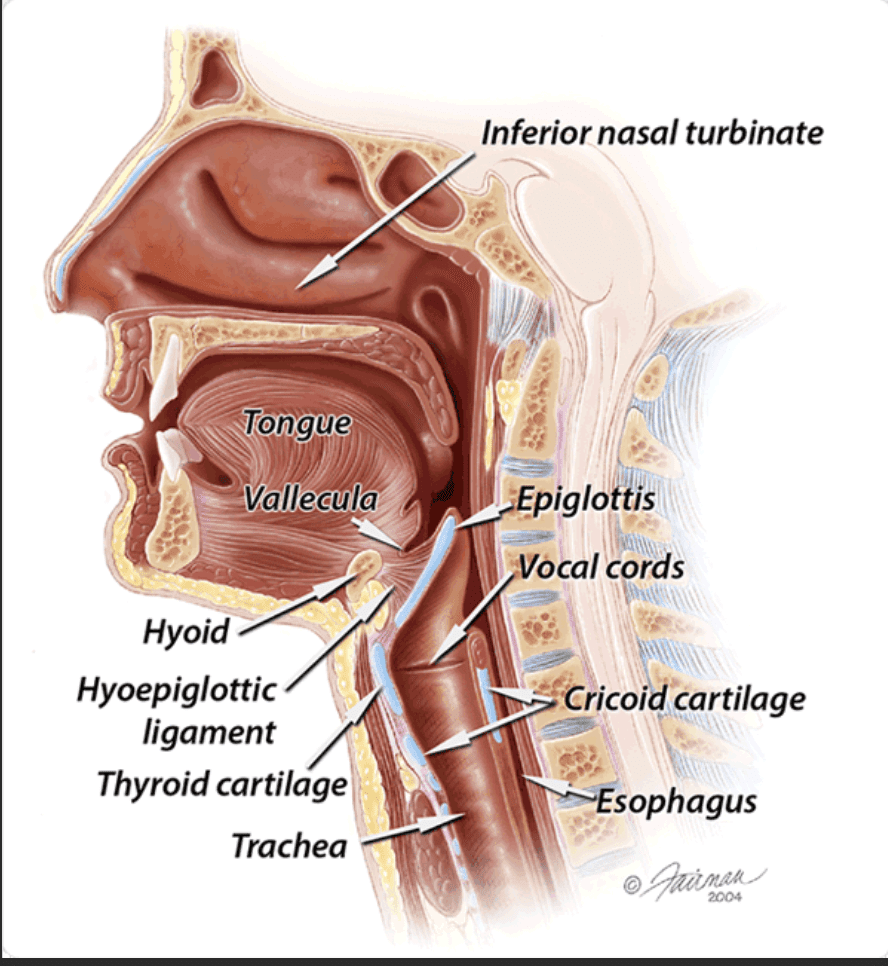 #michelleostrovevocalandpianostudio #voicelessons #singinglessons #pianolessons #vocalcoach #voicecoach #vocalcoaching #michelleostrove #voiceteacher #singingteacher #pianoteacher #voiceinstruction #singinginstruction #pianoinstruction #rockcellarmusicschool #michelleostrovevocalandpianostudioblog #singingcoach #losangeles #newyork #atlanta #oxnard #ventura #camarillo #thousandoaks #newburypark #westlake #chatsworth #calabasas #northridge #woodlandhills #westhills #dosvientos #bellcanyon #porterranch #bellcanyon #singer #singing #workingonme #lifegoals #songwriter #musician #artist #musicalartist #supportthearts #thearts #dreams #chasingdream #chasingdreams #careergoals #piano